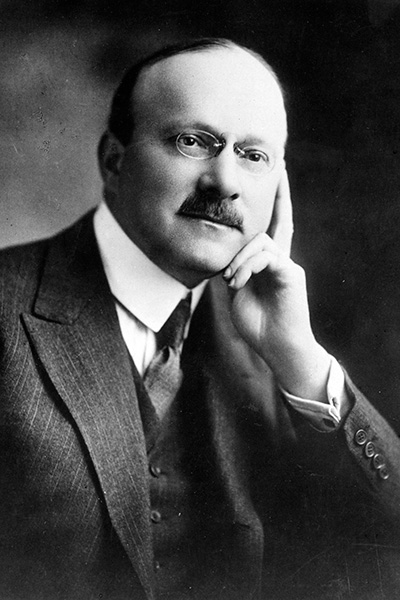 The Citroën Story
Since 1919, Citroën has been creating cars, technologies and mobility solutions to meet society's changing needs.
A brand of boldness and innovation, Citroën places serenity and well-being at the heart of its customer experience and offers a wide range of models, from the unique AMI, an electric mobility object designed for the city, to saloons, SUVs and utility vehicles, most of which are available in electric or plug-in hybrid versions.
Citroën is a pioneer in services and attention to its private and professional customers. It is present in 101 countries and has a network of 6,200 sales and service outlets around the world.
1919

Creation of the Citroën brand and marketing of the first TYPE A 10 HP vehicle

The great beginnings! With the experience he had acquired since February 1908 with the Mors cars, and then with the production of shells during the Great War, André Citroën decided, before the end of hostilities…

1925

Illumination of the Eiffel Tower with the brand name

Let there be light! In 1925, the name Citroën was everywhere, including on the Eiffel Tower. The master of the Quai de Javel, with all the commercial genius that characterises him, accepted the …

1929

Citroën becomes the leading French and European manufacturer

A record year! With more than 100,000 vehicles, the promising sales at the beginning of 1929 confirm the success of the C4 launched a few months earlier.

1934

Presentation and marketing of the Traction Avant

The car of the century! Under increasing financial pressure, Citroën unveiled the 7 front-wheel drive in April 1934. It would go down in history as the …

1935

The takeover of Citroën by the Michelin company

Towards a new era! With the departure of André Citroën, the brand he created sixteen years earlier turned a page in its history. For Michelin, the new master of the Quai de Javel, the objective is to …

1948

Launch of the 2CV

Citroën lifts the veil! 1948 was an important year for Citroën, which finally presented the long-awaited 2CV. With its distinctive silhouette, it was to make its mark on world motoring history…

1955

Presentation of the DS

DS 19, the worthy heir. On Thursday 6 October 1955, at the Paris Motor Show, the presentation of the DS 19 was one of the most important events in Citroën's history. Twenty-one years after the …

1976

Citroën joins the Peugeot SA group

A new start! 1976 was a year of change for Citroën. The Javel plant closes and Peugeot takes control of Citroën. The first fruit of this union is the LN. The new management …

1992

Citroën enters the Chinese market

The brand arrived in China on 8 April 1992 with the creation of Dongfeng Citroën Automobile Company. ZXs are assembled in Xiangfan. Victory of the ZX Rallye Raid at the Rallye …

1999

Citroën exceeds 1 million vehicles produced in one year

Time to celebrate! Citroën ends the second millennium with a bang, selling 1,007,000 vehicles. It is also the first victory in the World Rally Championship with the …

2019

Centenary of the brand with the chevrons

Citroën's first century! Citroën celebrates its 100th anniversary. When it was founded, however, André Citroën was predicted to go bankrupt in the short term. The success is undoubtedly due to …